XMAS DUCKS 2000 SECRETS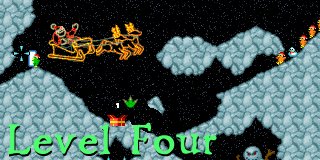 Level 4 "DAD?"
Blow a tunnel up through the overhanging snow just to the right of the top present and the green hand. Walk the leader through this tunnel and to the top of the hill for a screen with a comment on it about another game like ducks :)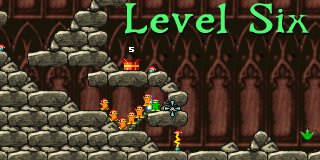 Level 6 "XMAS SLIPPERS"
Drop a bridge on the sticking out brick under the zapper by the present. Now walk up this bridge.



WeBmUpPeT's WoRlD oF dUcKs is © Peter Fadden 2000